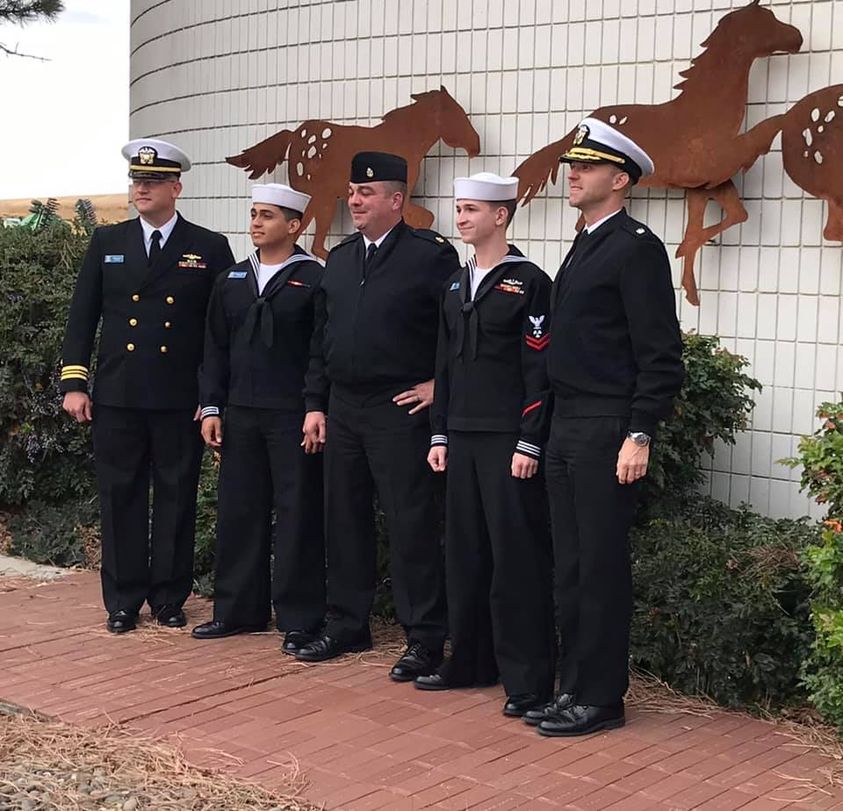 The Appaloosa will be included as part of the official seal for the USS IDAHO SSN 799. The Commander and members of the crew toured the Appaloosa Museum & Heritage Center and presented the ApHC with the ship's medal.
"It was so amazing to get the honor of visiting with the Commander and conducting a tour of the Appaloosa Museum for him and some of the crew of the soon to be commissioned nuclear submarine the USS IDAHO 799," said ApHC Executive Secretary Lynette Thompson.
At the end of the tour, Thompson along with Appaloosa Museum Director Crystal White, her assistant Ashton, and former ApHC CEO Steve Taylor answered many questions about the Appaloosa and presented the Commander with four copies of The Appaloosa, Horse in Art and History.
The commander then presented the ApHC with the ship's medal. The medal will be very proudly displayed at the club along with a banner of the seal to display in the club's lobby.
"To say that all of the ApHC and Museum staff were humbled by this visit and the praise of the great Museum is truly an understatement," Thompson said.
"The crew left even more enthusiastic about their choice of the Appaloosa to be on the ship's crest than they were before they came."
What an honor for the ApHC and the Appaloosa breed!