World Championship Appaloosa Youth Show
World Championship Appaloosa Youth Show
Nearly 70 classes are held at the annual World Championship Appaloosa Youth Show, which is held in conjunction with the National Appaloosa Show. Competition includes classes such as halter, game events, pleasure classes and equitation classes.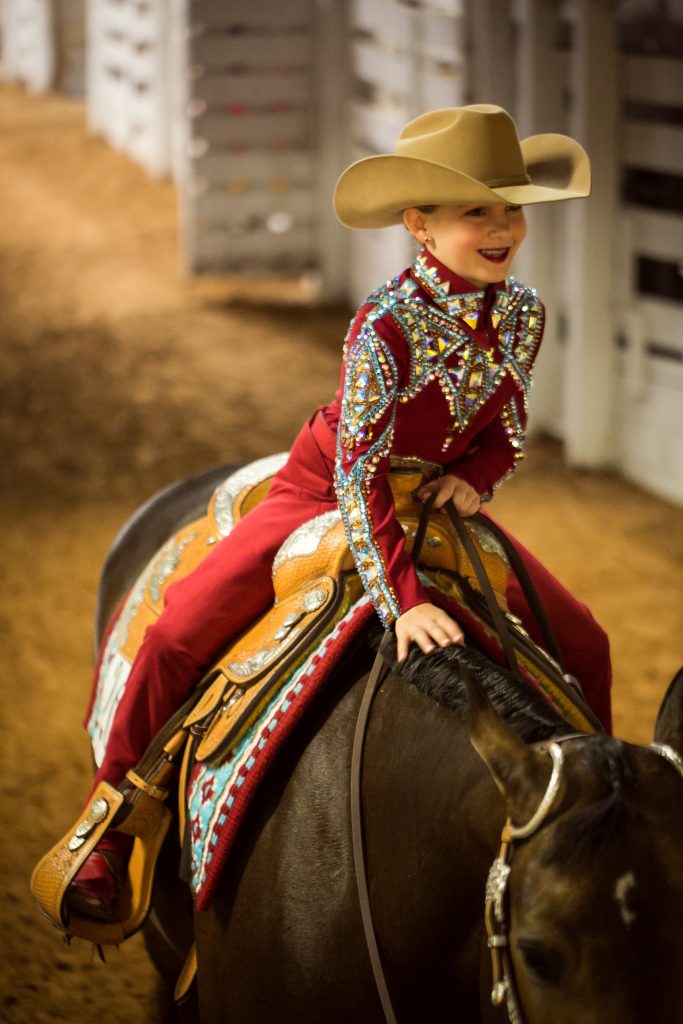 Team Tournament Competition
The Appaloosa Youth Association Team Tournament will be held in conjunction with the World Championship Appaloosa Youth Show. Existing youth classes will be used to tabulate points. Youth members form teams prior to the show with other members from the same territory. This fun and creative competition allows participants to earn points in the following events:
Speech Contest
Two Classes each member chooses to compete in
Participation in the Team Parade
Special Awards are given to the team with the best:
The last day of the show, all the teams gather in the main arena to show their team pride and receive their awards.
Youth may participate in the Speech Contest either as individual or as part of a team. This contest is an option for one member of each Team Tournament Team to earn bonus points, but is also open to any Appaloosa Youth member. There are two age groups (13 & under and 14-18). In addition, each age group has two divisions: Division I—a speech on a pre-determined topic; and Division II—an extemporaneous/impromptu contest.
Interested in brushing up your equine judging skills? The Youth Horse Judging Contest is held each year at the World Championship Appaloosa Youth Show in conjunction with the American Jr. Paint Horse Association
Team Spirit/Sportsmanship Award
A Team Spirit Award will be given to the Team exhibiting the most Team Spirit/Sportsmanship in the Parade and throughout the Youth World Show.
When the show is over and the stress is relieved, Team Tournament participants get to sport their team colors and parade down the center of the main area. Team spirit, along with consideration of the team's sportsmanship is taken into consideration for the Team Spirit Award. It is given to the team that is enthusiastic and spirited while remaining kind, helpful, and supportive to show competitors, spectators, and staff.
In addition to the fun in the arena and contests, there are special social parties planned just for youth.
There are also meetings of the AYA Directors and AYA general membership held during the show.
For more information on the Youth World Championship Appaloosa Show visit the Youth Calendar of Events or the National Show webpage.